To begin with, Detty December is cancelled!!!!!! I don't want to hear it, see it or smell it. Y'all went on and on about a " detty December" and we literally had a detty 2020. Buy one, get 12 freee😭
The holidays are fast approaching with December creeping up on us. It's just about the time when we have concerts back to back, partying, a lot of eating, movie dates and letting-hair-down from all of the year's hustle and bustle (although I'm not really sure about all of that with Covid). It was only right that I guide you through having a lit end-of-the-year. If you don't pay me after reading this, you're either plainly ungrateful or broke.
Start saving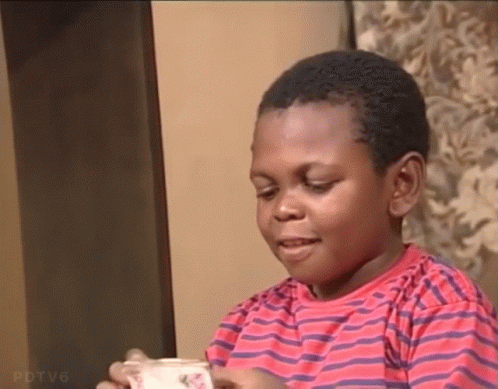 There's 8 days left in this month. Save that money for shawarma, you will not die. Beg your rich friends to help you double your money. Start looking for every possible giveaway; spam the comment section until you're picked. Next year is not assured.
No money?
No wahala. Nothing spwoy!
Dress to kill and head over to a decent, affordable restaurant. Those ones with "bistro" at the back of their names. Preferably those photo studios with flowery designs on the wall changed to restaurants last minute. Exactly! Buy a bottle water and order some food. While the food is being prepared, take some fire pics for the 'gram and japaaa! The goal is to look like you're balling not to actually be balling. If you know you're not smart, I hope you can wash plate very well (you didn't see this here though; I will deny you dear!)
Drip check!
There's no detty December without drip (or a pool, as long as there's drip. Don't stress me). All those clothes you've been keeping since 2018, Amaka, it's time to wear them. Next year is not promised. Chinedu, don't wear vintage on vintage. Shop from @the_shoebox_ng for on-the-budget designer wears and shoes or to gift a loved one. Even if you can't buy new stuff, dress and smell nice.
For me, I shopped (and wardrobe-lifted from my parents) throughout lockdown and the holidays couldn't be more appropriate time to give my IG fam hot hot!
Parte after parte!
Now that we have drip sorted, time to check parties off of the list. Ask yourself what December is without turn-up (exactly!). Artistes would soon start doing publicity for their concerts. Book tickets for whoever fits your vibe, wear comfortable clothes and shoes. Dance and turn the fuck up! Go with friends that get your anguuus for those pics and videos. Remember to make snaps with the artiste in the background (it's in the constitution). Use the hashtag of the event when posting just so we know you went.
Hookup
It's been a long year, especially away from friends and buddies. This is the perfect excuse to meet and catch up on old times. Go see a movie, party, eat out, visit new places and have fun. Special sub to those that aired people all year long. Ayoola, reply your DM so you won't be saying "God when" on people's pictures. You still have a few weeks left to get boo'ed up.
Lit pictures/videos
Sunlight, great camera, angles!
Look, the goal is not just to have fun but to look like you're having fun. If you fail this step, I'm sorry dear, it is finished. If you have to, pay your photographer friends to document your lit outings. Make cute Snaps, boomerangs and flood your instastories. Storm IG with catchy holiday captions "Tis the season to drip" (nahh I'm too underrated 😂😂)
Stay safe
Try to have funnn but don't forget we're still in a pandemic. Mask up, social-distance, sanitise and wash your hands frequently. You don't want to miss 2021's turnup. Also, drink responsibly if you have to and don't drive when you get lit. You're welcome.
Stay Jiggy!
Email afolabifareedah10@gmail.com for business or feature ideas